Sponsorship of underprivileged children in further education
After elementary school, there is no chance for (orphan) children to continue studying because their families can not afford it. The OKE Foundation provides the school fees, the uniform, the books and other teaching materials in consultation with the teaching staff. They also receive a hot meal per day and, if necessary, medical assistance. There is good contact with doctors and staff at the clinic in Sondu and with the nearby poliocentrum. The children are very motivated and work hard.
Many of our sponsor children come from broken families or have hardly any family where they can fall back on. It is encouraged that the sponsor children help each other. Meetings are organized where they can meet each other and inform each other about, for example, the state of affairs at secondary school.
Former sponsor children also come to these meetings that the students can supervise.
Information and prevention
In Kenya, 1.3 – 1.8 million people live with HIV. More than 100,000 of these would be children  under 14 years.
Every year in Kenya thousands of children younger than 5 years die. The majority of these deaths are caused by diseases that could have been avoided.
In areas with many infectious diseases, only half of the children sleep under a suitable mosquito net.
Bron: World Health Organisation (2015)
For toddlers up to 4 years there is generally no childcare. In 2008 we started with nursery care for about 25 toddlers. The predominantly single mothers have their hands free for example to sell vegetables on the market. The development of these toddlers is also stimulated by, among other things, tinkering, reading and playing games. Because of the success, the nursery has grown into a real kindergarten called "Little Angels".
SCHOOL TRIP

 Thanks to a donation of "Eerlijk en uniek met zorg", the Little Angels could go on a school trip in February 2019.

They went to the Kisumu Museum and the IMPALA park.
In the museum attention is paid to culture and there are a number of animals to see, such as a crocodile and terrariums with snakes.
In the Impala park there is a group of Impala antelopes, a giraffe and a lion. From the park you can see Lake Victoria.
In between, they were treated to Fanta and bread. Especially bread (without butter or toppings) is a treat.
 
The children have usually never been travelling with a car, they have never been in Kisumu before.
It was an unforgettable day for these children.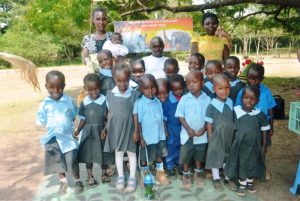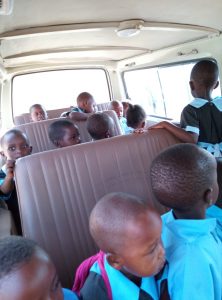 What we have achieved together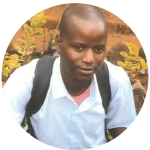 Albert
Albert has been given the opportunity by his sponsor to follow a nursing / midwifery training after high school. Albert is currently working as a doctor.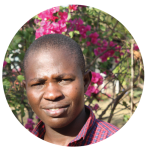 Kevince
Kevince has been allowed to follow the cookery training of his sponsor and has now found a good job as a cook and a manager. He has become a valuable employee at Maraboi Estate.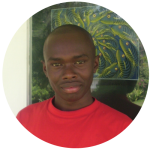 Erick
Erick has become manager and accountant at Maraboi Estate.
Mercy works as an actress.
Angela studied at a university in Germany and now lives there.
Evans has completed the teacher training and is a teacher at a primary school.
Gladys has completed the training at the Police Academy.
Vincent has started his studies at the University.
Amina has started her studies at the University.
Calvince has started his studies at the University.
Ken studies environmental science at the University.
Geoffry is placed on the Polytechnic (HBO technique).
Hassan has started his studies at the University.
The above is just a selection of the stories of the former students. There are undoubtedly more old students who have followed a HBO or University degree, have a good job or have achieved success in a different way. Unfortunately, it is impossible to keep in touch with everyone.